Order our books through:
Your favorite local bookstore

Find a bookstore near you.
Zoom into your area to find the name, location, and phone number of a bookstore where you live.


View Larger Map

Online book vendors




Available through
Amazon.com,
Barnes and Noble,
and hundreds of others.
Choose your favorite.
Search on the ISBNs listed below.

Libraries and Bookstores
may order through:

US:

Ingram
NACSCORP
Baker & Taylor

UK:

Gardners
Bertrams
Blackwell
Coutts
Dawson
Cypher
Holt Jackson
---
Order Pilinut Press Books now.
You can order Pilinut Press books through your local bookstore and online vendors. The links below will take you to Amazon.com.
History Books: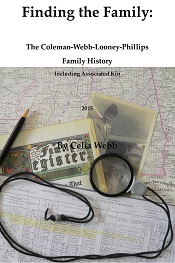 Finding the Family The Coleman-Webb-Looney-Phillips Family History Including Associated Kin 2015 is now available. You can find it both online and, as a special order, through brick-and-mortar bookstores. Finding the Family is a journey through time and place; tracing the history of an ordinary and extraordinary family. American history becomes personal as ancestors are found and their lives and the events that shaped them are uncovered. The start seemed simple: who were Mack's grandparents? What the search revealed was fascinating.
DNA analysis held a surprise. Records found on the internet, in courthouses, books, libraries, military and national archives, family collections and photograph albums gave details not remembered by living relatives. The search turned into a wild, exciting ride with unpredicted answers.
The document trail starts in several Mississippi counties including Sunflower, Leflore, Carroll, Tallahatchie, and Copiah and Pike County in Alabama. Memphis and Hawkins County in Tennessee, and Houston County in Georgia, what was then Augusta County and is now Botetourt County in Virginia all figured in the family history. There is even a line of family which stretches back to the Isle of Mann. With the Great Migration, the trails diverge to Cleveland, Detroit, Kansas City, and California. Now members of the family can be found in just about every state of the Union.
Major Family Lines include: Barnes, Booker, Coleman, Everett, Gilbert, Hunter, Harper, Looney, Mack, Kaigler/Kegler, Sanders, Webb, and Wilson.
Examining slave holding families is also important to understanding the family history and therefore these families have been included: Everett, Greene, Looney, Kaigler, and Sanders.
Includes:
Meanings and origins of family surnames.
A transcription of the will and probate of James Abbington Everett.
Sketch maps illustrating locations of importance to the history.
ISBN: 978-1-944390-00-6US$ 20
How-To Books: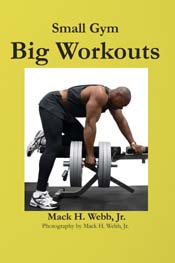 Small Gym Big Workouts is now available. Our latest book is now available online and, as a special order, through brick-and-mortar bookstores. Small Gym Big Workouts guides you through the layout and set up of your home gym. Imagine monster workouts, muscle toning, and weight loss, all in an area of less than 165 square feet. Small Gym Big Workouts eliminates the guesswork of choosing quality gym equipment. The book provides photos, prices, and specifications of equipment that will fit comfortably in your home gym. Order yours today and make working-out easy because your gym is right in your home. ISBN: 9780977957699
E-book Download!
Feed Your Family
of Four for $4 A Day
Order an immediate download
of the e-book version at
Booktopia or Indigo.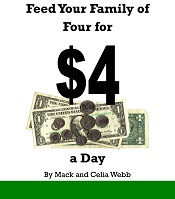 Feed Your Family of Four for 4$ a Day ISBN: 9780977957682US$ 10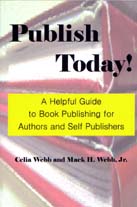 Publish Today! A Helpful Guide to Book Publishing for Authors and Self Publishers ISBN: 9780977957675US$ 14.95
Humor: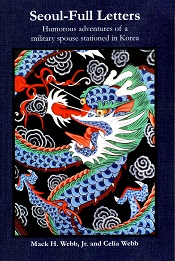 Seoul-Full LettersISBN: 9780977957668US$ 14.95
Advanced Readers: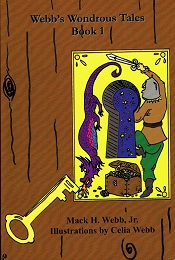 Webb's Wondrous Tales Book 1ISBN: 0977957616US$ 14.95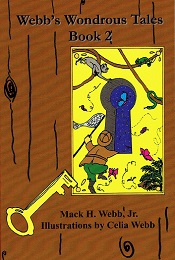 Webb's Wondrous Tales Book 2ISBN: 9780977957637US$ 14.95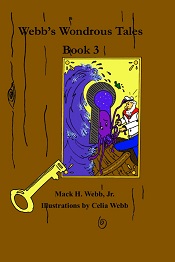 Webb's Wondrous Tales Book 3 is now available online and, as a special order, through brick-and-mortar bookstores. Its timeless tales contain lively, fascinating characters who weave webs of humor, excitement, and adventure to keep you entertained. The delightfully humorous illustrations that accompany the tales are skillfully drawn and wonderfully engaging. Webb's Wondrous Tales provides reading enjoyment for the whole family and is an excellent resource for learning new vocabulary. ISBN: 978-1-944390-01-3US$ 14.95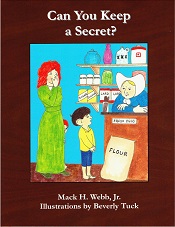 Can You Keep a Secret?ISBN: 9780977957644US$ 15.95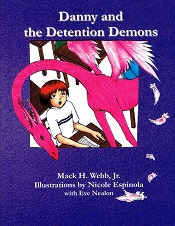 Danny and the Detention DemonsISBN: 9780977957620US$ 15.95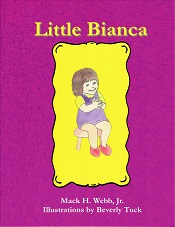 Little BiancaISBN: 0977957608US$ 15.95
The Snickerdoodle MysteryISBN: 9780977957651US$ 15.95
Visit our Reference Desk for free worksheets, lesson plans, coloring sheets, and other companion material.